Mark your calendars for the Gathering at Gateway Green - featuring the Dirt Lab - a celebration of the first completed phase of the park on June 24, 2017, 11am-4pm. The event will highlight the new off-road cycling trails and skills course. Are you interested in helping make this event a success? We are seeking volunteers to help with a variety of tasks throughout the day. We're in need of greeters in the morning, assistance setting up and breaking down, bike valet volunteers, and more! We could also use the support of those with cargo bikes or bikes with trailers to help transport materials before and after the event.Please check out our volunteer opportunies for the Gathering at Gateway Green here!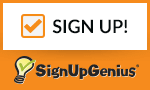 Would you like to help make Gateway Green a thriving community park? We're seeking energentic volunteers to help us achieve our goal!
Please take a few minutes to fill out this Google form so we know your availability, as well as your skills and areas of expertise.
We'll be in touch when a volunteer need that matches your profile comes up. Thank you!
Organize an Event at Gateway Green
Friends of Gateway Green is looking for individuals and and groups interested in volunteering to organize and lead events at Gateway Green! We will soon be adding improvements on the property, such as a gravel pad for tent canopies, a secure storage container and a portable toilet to make community events more comfortable at Gateway Green. Below is a list of ideas that FoGG has generated to get your imagination going, but there's lots of opportunity for many different types of events on the Green. Please be in touch with us to discuss an event at Gateway Green.
Running or hiking event
Tree walk
Bike rodeo for kids
Native plant ID walk
Photography activity
Geology talk/walk
Cross-country race
Scavenger hunt
Geo-caching event
Pedalpalooza event
In addition, we have a number of events and work parties in the planning stages. Check back at a later date as we'll be looking for volunteers to help us make these events succcessful!
Art event with a focus on nature
Bird watching event
Bike camps for kids (in partnership with Community Cycling Center and the Lumberyard)
Bike races:
Race for kids on push bikes/balance bikes
Short track races
Disk golf events
Trash removal
Invasive species removal
Tree mapping